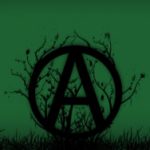 This episode features a conversation with Anarchist philosopher, author and radio host John Zerzan. John has authored six books, including Elements of Refusal, Running on Emptiness and, most recently, Future Primitive Revisited (2012, Feral House). Some of his writings have been recently compiled into Origins: A John Zerzan Reader (2010, FC Press jointly with Black and Green Press). His radio show airs every Tuesday at 7pm EST on 88.1 FM on KWVA radio out of U of O in Eugene, Oregon.
This week we talk about Mr. Zerzan's critiques of Civilization, Domestication, Symbolic Culture, ecological destruction, Patriarchy and other topics.
For a nice compilation of writings from Individuals Tending Towards The Wild, check out this link at LBC books or find more info at 325 Magazine's Website.