Latest Episodes First
. … . .. April 2021 . … . ..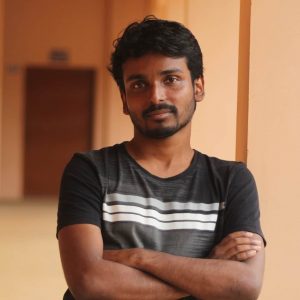 This week we are very happy to present an interview with Pranav Jeevan P, who is a student, a writer, an anti-caste activist, and an Indian anarchist living in the state of Kerala. You are listening to the full extended audio from this conversation, where you'll hear Pranav explaining how he got into anarchism, how anarchistic praxis unfolds in India, some about the origins of and worldwide implications of the caste system, anti-caste organizing and how anarchism feeds it, and about how the BJP and Hindutva have real influence on people's lives and destinies.
. … . ..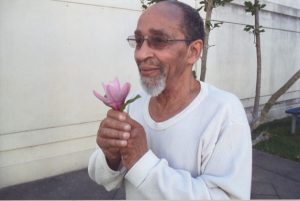 This week, we're airing a conversation recorded by Eda Levinson on September 12th, 2002, with political prisoner Veronza Bowers, Jr.
For the hour, you'll hear former Black Panther Party member Veronza describe to the audience in his own words his upbringing, his experiences of racism, his time in prison, his case, his views on the burgeoning War on Terror, and the situation of political prisoners in the US. You'll also hear some recordings of Veronza playing the shakuhachi bamboo flute. Veronza was convicted of the death of a US Park Ranger on the word of two prison informants who were paid and received reduced sentences. Veronza continues to claim his innocence and he has since been illegally held beyond his mandatory release date of June 21, 2005, based on political pressure by GW Bush appointed Attorney General Alberto Gonzales apparently on behalf of the Association of National Park Rangers, the widow of the dead ranger and the Fraternal Order of Police.
. … . ..
This is a conversation with Geoff Aung (@Rgnhardliner on twitter), a Burmese American Marxist anthropology Phd candidate at Columbia University living abroad, about the current uprising, repression and revolutionary potentials in Myanmar. We discuss the evolution of tactics on the ground as revolutionaries adapt to the brutal murders of protesters by the state. Geoff also talks about the ways in which this movement is different from similar current movements in Asia and some of the historical context of struggle in Myanmar.
. … . ..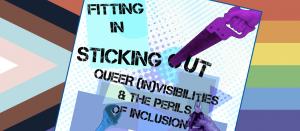 This week on the show, we bring you the audio of an activist panel from the recent Queer Conference held online by University of North Carolina, Asheville, in March of 2021.
. … . .. March 2021 . … . ..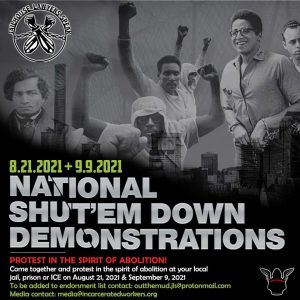 This week on the show, I spoke with Comrade Chux, a member of Jailhouse Lawyers Speak. JLS is an autonomous network of incarcerated activists from across the so-called US. They have been engaged in organizing and calling for the 2016 & 2018 Nationwide Prison Strike activities. Chux and I chat about the call for this year for folks on the outside to engage for Abolition on August 21 and September 9th, we talk about Abolition, Black August and other topics.
. … . ..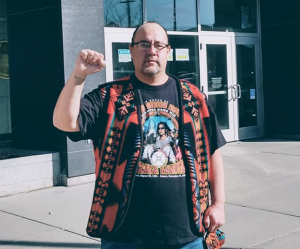 For the hour, we hear from Chava Shapiro with the Tucson Anti-Repression Committee and James Clark, a lawyer who works with the National Lawyers Guild, talk about Steve's case, the dangers of Grand Juries, and why it's imperative for movements to support their incarcerated comrades.
. … . ..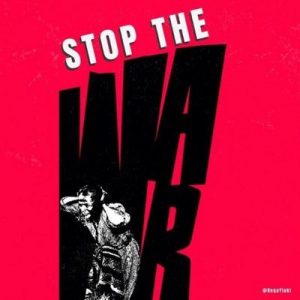 Anner is an Ethiopian member of Horn Anarchists, an anarchist group based in east Africa, particularly in Ethiopia and the Ethiopian diaspora. The group has been around for about a year and hopes to organize and spread anarchist ideas and organizing in the horn of Africa. Horn anarchists is a newer group planning to do work with refugees and introduce anarchist ideas to east Africa. For the hour, Anner talks about the group, the history of post-Junta Ethiopa, the context of the ongoing armed conflict in Tigray, the fighting factions and the displacement and violence suffered by residents of the region as well as the ethnic hatred against Tigrayans by the government of Abi Ahmed and his Prosperity Party.
. … . ..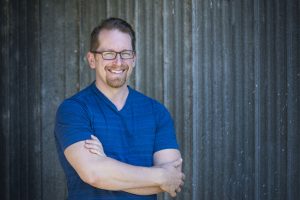 This week we are re-airing a conversation that Bursts had last year with Aric McBay, who is an anarchist, organizer, farmer, and author about his most recent book called Full Spectrum Resistance published by Seven Stories Press in May 2019.
. … . .. February 2021 . … . ..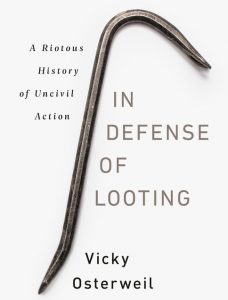 A conversation that I had with writer, anarchist, and agitator Vicky Osterweil about her recently published book In Defense of Looting, a Riotous History of Uncivil Action  (Bold Type Press in August of 2020), how the book emerged from a zine written in the middle of the Ferguson Uprising of the summer of 2014, its reception by the far right and by comrades, her process in deciding what to include in this book, the etymology of the word "loot" and ensuing implications thereof, why you should totally transition if that's the right thing for you to do, and many more topics!
. … . ..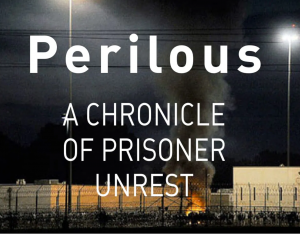 We spoke with a member of the Perilous Chronicle about their report "First 90 Days of Prisoner Resistance to COVID-19" concerning the spike in measured prisoner resistance in the forms of work and hunger strikes, fights with guards, riots and escapes from facilities ranging from county jails, state prisons, ICE detention facilities and federal prisons across the so-called US and so-called Canada.
. … . ..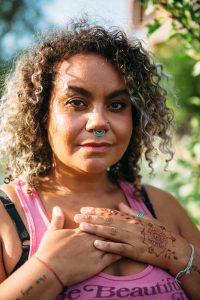 This week on The Final Straw, we feature a conversation between our occasional host, Scott, and adrienne maree brown. For the hour, Scott and adrienne speak about "We Will Not Cancel Us and Other Dreams of Transformative Justice", her latest booklet available through AK Press, as well as sci-fi, abolition, harm, accountability and healing.
. … . ..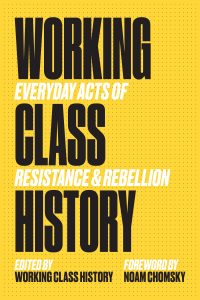 The new book, "Working Class History: Everyday Acts of Resistance", that WCH has published through PM Press, their archives, methodology, the project of popularizing working class, movement and human-sized history and a bunch more.
. … . .. January 2021 . … . ..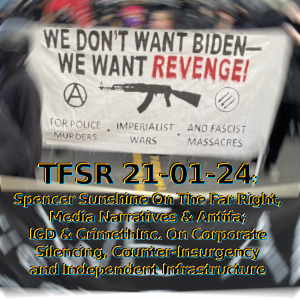 Spencer Sunshine on the far right and the government's reaction following the riot on January 6th in DC.
Perspectives on political content removal and social media from anarchist media platforms ItsGoingDown and crimethInc.
. … . ..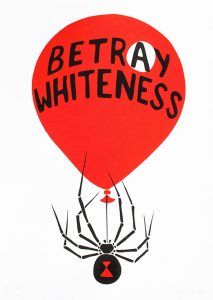 The following is a conversation with ShineWhite. ShineWhite is the former spokesperson for the National White Panther Organization, a part of the United Panther Movement. There was quite recently a split in the UPM and ShineWhite is now affiliated with the Revolutionary Intercommunal Black Panther Party.
. … . ..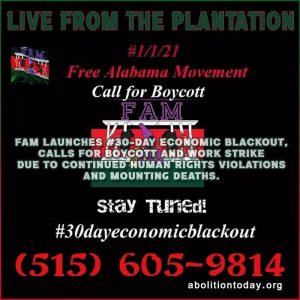 A conversation with Bennu Hannibal Ra Sun, co-founder of the Free Alabama Movement and the National Freedom Movement, which is helping coordinate prisoner-led organizing across the so-called US.
. … . ..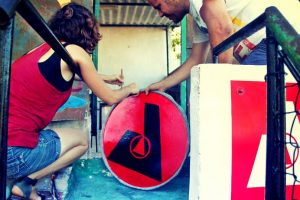 This week on the Final Straw, we're sharing another audio gift from comrades. Isbel Diaz Torres is a participant in the Taller Libertario Alfredo López / ABRA in Havana, Cuba, recorded in late 2018.
. … . ..  November 2020 . … . ..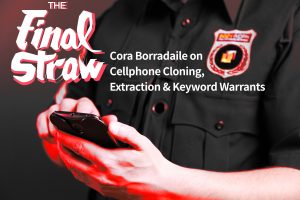 Speaking with Cora Borradaile, who sits on the advisory board of the Civil Liberties Defense Center and works around issues of tech security in movements and is an associate professor at OSU.
. … . .. September 2020 . … . ..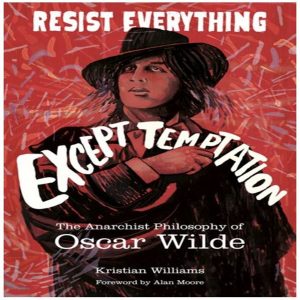 Author, Kristian Williams about his new book Resist Everything Except Temptation: The Anarchist Philosophy of Oscar Wilde which was released in June 2020 from AK Press.
. … . .. June 2020 . … . ..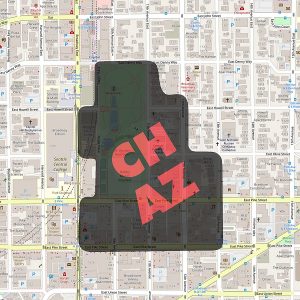 A conversation with D, a Black Anarchist who grew up in and around Capitol Hill district in Seattle about that neighborhood and adjacent Central District's rebelliousness and conflictual history with the Eastern Precinct that the Seattle Police abandoned, about his knowledge of the protests of past weeks and the retreat of cops from their pen.
. … . ..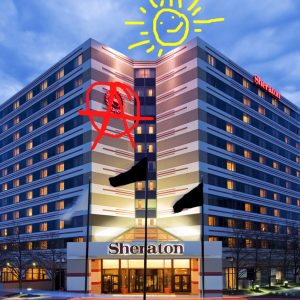 We got to connect with Rosemary, who is an organizer in Minneapolis, about the liberation of a former Sheraton Hotel in that city and its slow but steady transformation into something that is becoming so much more than a housing cooperative.
. … . .. April 2020 . … . ..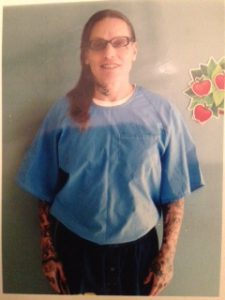 On this podcast minisode, we feature the voices of two incarcerated comrades: Jennifer Amelie Rose
and Comrade Z.
Both chats were conducted through the mail and are voiced by comrades in the Channel Zero Network.
. … . ..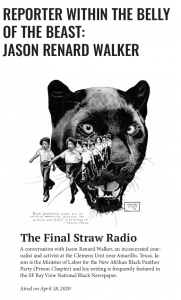 Jason Renard Walker, Minister of Labor of the New Arikan Black Panther Party (Prison Chapter) and author of "Reports from Within The Belly Of The Beast: Torture and Injustice Inside Texas Department of Criminal Justice" talks about his journalism, activism and troubles in the Texas prison system.
. … . .. February 2020 . … . ..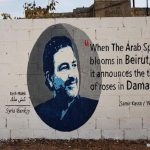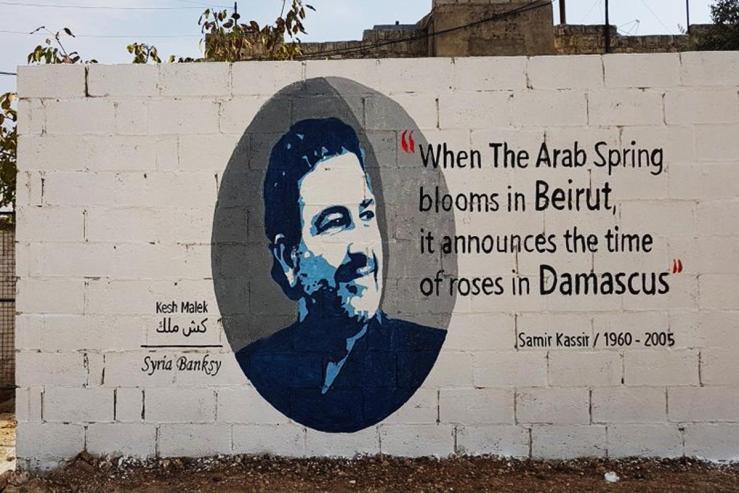 This week on The Final Straw we're featuring a chat with Joey Ayoub and Leila Al-Shami. In this conversation, Joey tells us of some of the history of Lebanon, since the civil war that ended in 1990 and up to the current demonstrations against the clientelist warlords in power in that country. Intertwined with this, Leila speaks about the sparking of the resistance to Bashar Al-Assad in Syria, the tumult of the civil war, and the state of anti-authoritarian and social justice organizing and media work in that country.
. … . .. January 2020 . … . ..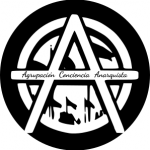 Nos complace presentar una conversación con una compañera feminista anarcha, Elisa, en San Salvador, El Salvador. Elisa comparte sus puntos de vista sobre el régimen neoliberal del partido GANA de Nayib Bukele que asumió la presidencia en febrero pasado, la relación de El Salvador con los Estados Unidos, el gobierno anterior del FMLN, la inmigración y la organización anarquista.
A conversation with Elisa, an anarchafeminist in San Salvador, El Salvador, talking about the new neo-liberal government of Nayib Bukele's GANA party, repression, immigration, relation to the US and anarchist organizing there. More on her work at ConcienciaAnarquista.NoBlogs.Org and a Spanish version of this audio is available at our website.
. … . ..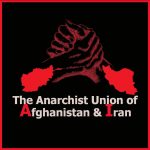 This week on The Final Straw we feature a chat with a translator of the Anarchist Union of Afghanistan and Iran to share perspectives from membership in Iran and abroad about resistance to the regime from within, solidarity from abroad, the impact of US Sabre-rattling.
. … . .. July 2019 . … . ..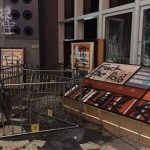 We spoke with Ahkok who identifies as a humanitarian, antifascist and musician who grew up in Hong Kong and has participated in protests over the years including the Umbrella Movement and current protests today. We talk about the mindset of the Hong Kong protests, the situation in China, decolonization, racism and more.
. … . .. June 2019 . … . ..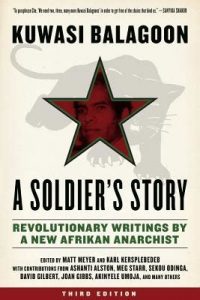 This week Bursts spoke with Matt Meyer about a new edition of Kuwasi Balagoon: A Soldier's Story (PM Press), which details the life of Black Panther and anarchist Kuwasi Balagoon, They talk about Kuwasi's life, his approaches to anarchism, and his queerness among many other topics.
. … . .. March 2019 . … . ..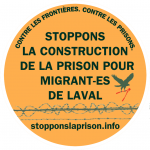 Today we have a two part show! In the first part we are presenting a conversation with someone from Ni Frontiers Ni Prison, which is a group in so called Canada that is resisting the proposed construction of a new migrant prison in Laval, a town just outside of Montreal. This is a transcript of the original audio, read for the show by Grier, shout out to him! In this interview we talk about the prison and what it would mean for people who'd be most affected by it, the general rise of far right sentiment in so called Canada, and many more topics.
. … . .. February 2019 . … . ..

(Sean Swain at [00:06:28], interviews begin at [00:14:05])
This week on The Final Straw, the episode's theme is anarchist interventions in struggles around the world. We'll be sharing audios from comrades in the A-Radio Network, which just had it's 5th Annual Gathering in Zurich, Switzerland.
. … . .. September 2018 . … . ..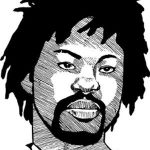 An interview we conducted with Kevin "Rashid" Johnson. Rashid is a co-founder of the New Afrikan Black Panther Party and is the Minister of Defense from within it's Prison Chapter. He is the author of two books available from Kersplebedeb, Defying the Tomb & Panther Vision, both collections of Rashid's art and essays on capitalism, racism, imperialism and his view of a road towards liberation. Rashid is a Maoist and presents some interesting arguments in his writings.
. … . .. February 2018 . … . ..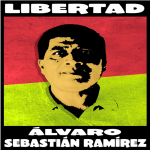 This week William got the chance to speak to Bruno Renero-Hannan, who is an anarchist historical anthropologist from Mexico City, about their solidarity work around two of the original 250 Loxicha Prisoners in the state of Oaxaca. This rebellion and imprisonment occurred almost simultaneously to the Zapatista rebellion in Chiapas in the mid-late 90s with very different results. We talk about the long and complex history of this case, the similarities and differences between this uprising and that of the Zapatistas, the ongoing political repression of Alvaro Ramirez and Abraham Ramirez, and the economic solidarity push being orgainized by our guest, as well as some stark parallels between this case and that of the remaining 59 J20 defendants.
. … . .. December 2017 . … . ..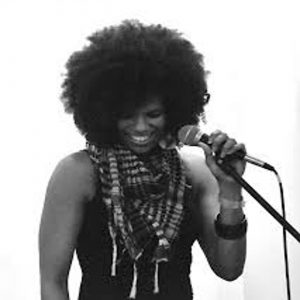 William and Disembodied Voice had the chance to interview Walidah Imarisha, who is an Oregon based writer, educator, public scholar and spoken word artist about her book Angels With Dirty Faces: Three Stories of Crime, Prison, and Redemption, her 2016 book out from AK Press and IAS, which highlights three distinct experiences that are all in different degrees tangential to the realities inherent to the prison industrial complex.
. … . .. March 2017 . … . ..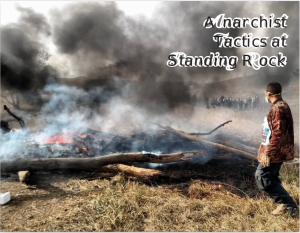 In the second segment William speaks with Noah, who is a well established movement medic, anarchist, and participant in #NoDAPL at Standing Rock, about his experiences there and analyses of how this resistance was organized and how it developed. This interview was recorded days before media saw the images of the Sacred Stone Camp burning and having been disbanded, so many of the modes and tenses that we employ are not what we might given the current position of the camps. We talk about a wide ranging set of topics, from what worked in the camps to what the failings were, and how resistance to extraction industries could look moving forward.
. … . .. December 2016 . … . ..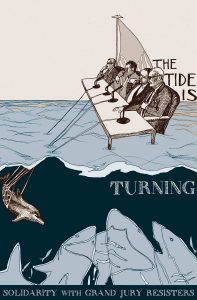 An anarchist legal worker who has been participating in resistance at Standing Rock in so called North Dakota. This interview is specifically about the grand jury summons which was recently served to someone who was struggling at Standing Rock, we speak about what a grand jury is and how people might resist them, also a bit about what it means for this movement to have a grand jury subpoena occur at this moment.
. … . .. August 2016 . … . ..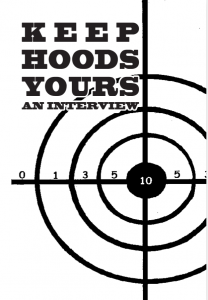 A conversation with a member of Keep Hoods Yours. Keep Hoods Yours, or KHY, is a radical graffiti crew based in the SF Bay Area that organizes against gentrification, against sexual predators in the scene, against racism and more. During the conversation, we'll hear about the rebel cultural car events called Sideshows, the police killing of Richard Perkins during one of these Sideshows, KHY participation in uprisings against the Ferguson verdict, resistance to Fast Agent and poning of Kenny Truong and the shutdown of racist, gentrifying business "Locals Corner" in the Mission District. You can find KHY on Instagram or in the streets. This interview was formatted into a zine by 1312 Distro and is available for printing thanks to IGD.