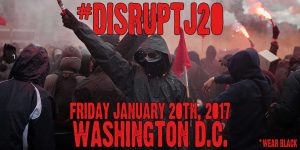 This week we spoke with an autonomous participant in CrimethInc. about the work of that collective around elections, about their views on the recent election of Donald J. Trump as president of the U.S.A., voter turnout, anarchist perspectives on elections, democracy, and about building on-the-ground resistance to not only this new administration but the autonomous far right that's attempting to emerge more and more these days. More from CrimethInc., including their recent audio-zines and the ex-worker podcast can be found at http://crimethinc.com
The callout for protests at the 2017 Presidential Inauguration in Washington, DC can be found: http://www.crimethinc.com/blog/2016/11/11/no-peaceful-transition/
Former Political Prisoner Panel 2016 pt1
The Final Straw recently released the first half of the Former Political Prisoners Panel discussion from the 2016 North American Anarchist Black Cross conference in Denver as a podcast. That included introductions by former Black Liberation Army and Black Panther member Sekou Kombui who served 47 years in prison, former United Freedom Front militant Kazi Toure, former Earth Liberation Front member Daniel McGowan and anti-fascist activist John Tucker who was imprisoned as one of the Tinley Park 5. Check it out by visiting: https://thefinalstrawradio.noblogs.org/post/2016/11/13/naabc-former-political-prisoners-panel-2016-pt-1/
The Presidential Election
As of today, Sunday November 13th, it seems like there has been one thing on our minds since Tuesday. People have been expressing their rage at this election in many different ways around the US, the first four days saw protests ranging from less militant rallies to night marches, burning effigies, and highway shutdowns. Here in Asheville there were four days worth of protests, one of which rallied 150 people who blocked a major intersection in downtown for a good while and held its ground by the Vance Monument, built for the slaveowning KKK member Zebulon Vance who was one of Asheville's so called white founders.
Moving forward will look like a lot of different things, already we have seen at least three autonomously called for general strikes to occur around and on the inauguration on January 20th, and the amount of assemblies and strategy building infrastructure on the anarchist left is growing by leaps and bounds! If you are part of organizing and you do not see yourself represented elsewhere, please feel free to write to us at thefinalstrawradio( at)riseup.net or to William personally at stormwater( at)riseup.net with what you are doing, how it's going, what you hope to see come out of it, all that jazz. We will be happy to broadcast it, or not if you would prefer. Also, stay tuned to this and other audio projects for more ideas on how to engage.
Crushing Intolerance music this episode
In the last portion of the episode, we'll be hearing two tracks from the newest Crushing Intolerance compilation by The Black Metal Alliance, which is a collection of metal artists promoting equal rights for all life. This is comp #4. First off, here's Arete with Beneath The Pond. Arête is Melancholic Mountain Black Metal from the Rocky Mountains, the Appalachian Mountains, and the Black Hills. Finally, this is Seeds In Barren Fields with The Epitaph of the Vain and the Forgotten. SIBF is a Swedish metal band. Money from the compilation Crushing Intolerance IV goes to Canadian and Swedish chapters of No One Is Illegal a migrant justice movement rooted in anti-colonial, anti-capitalist, ecological justice, Indigenous self-determination, anti-occupation & anti-oppressive communities. More on the comp at https://blackmetalalliance.bandcamp.com/
Playlist: http://www.ashevillefm.org/node/18183