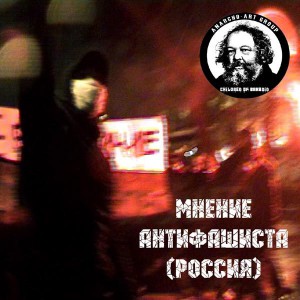 This week we speak with Ukrop, an anarchist, antifascist activist, and maker of the documentaries "Antifascist Attitude" & "Actions vs. Repressions". This is part 1 of a two part interview, in which they talk about the history and context of Nazi influence in formerly-Soviet Russia and the rise of radical anti-fascism. Ukrop also discusses how the internet effected punk and anarchist subculture in Russia in the 1990's and the first decade of the 21st century. In the conversation we cover overlaps between police and prisons and nazi's as well as how the education system in that country feeds into nationalism and capitalism.
To keep updated about ongoing things in Russia, check out the following websites:
http://avtonom.org/en
http://khimkibattle.org/?lang=en
Stay tuned for part 2 next week!
The playlist for this episode can be found here