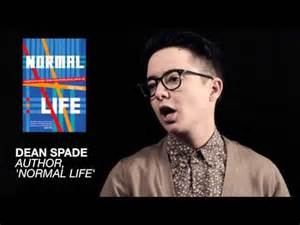 "This week features a conversation with attorney, educator and trans activist, Dean Spade about his new book, "Normal Life: Administrative Violence, Critical Trans Politics and the limits of law", just out from South End Press. Normal Life is a finalist for the 2012 Lambda Literary Awards. Follow Mr. Spade's writing at http://www.deanspade.net/"
In the conversation, we discuss "mainstreaming" efforts by liberal LGBTQI organizations towards pressing for same-sex marriage, removal of Don't Ask Don't Tell, hate crimes legislation and other reformist measures in the U.S. Dean contrasts these efforts and visions with abolitionism. We also discuss calls for justice in the wake of the killing of Trayvon Martin, attempts to reform aspects of the Prison Industrial Complex and discuss Foucaultian models of power in society.
Following the interview, we featured tracks from Skaphe, Youth Avoiders, Oblivionation and more for the last half of an hour.