Michael Kimble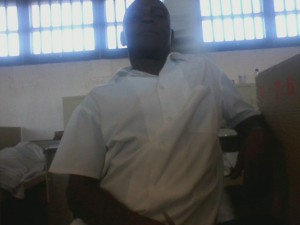 First off some words from Sean Swain on morality. Spoiler alert: it may not exist!!
This time we're speaking with Michael Kimble, who is a black gay anarchist prisoner incarcerated in Atmore, Alabama. Mr Kimble is active in many prison organizing projects, including the Free Alabama Movement. We speak about his case, his writings, a possible future for anarchist organizing, his upcoming parole hearing, and vampires among other topics. For more about his case and to read his writings, you can visit his support page at http://anarchylive.noblogs.org.
Apologies for the audio quality on this interview, since it was recorded from inside prison it is not always easy to hear. But stick with it, there's some really good stuff here.
To write to Michael Kimble, or to send him books or zines, you can address letters to:
Michael Kimble
#138017
3700 Holman Unit
Atmore, AL 36503
To write support letters for his hopefully upcoming parole hearing, address letters to:
Alabama Dept. of Pardons and Parole
301 South Ripley Street
Montgomery, AL 36130
Info on what to say and how to word those letters of support please visit his support page