Preparing for Freedom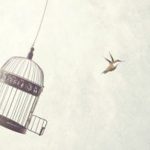 Today you'll hear Bursts interview Pepe, an anarchist from so called Connecticut. As of September 4th 2019, Pepe has been sentenced to 5 years in prison on federal charges. In this interview he speaks on a range of topics related to the prison industrial complex, from detailing how prosecutors operate within the "criminal justice" system, to his personal experience in preparing with his family for his incarceration. Folks can support Pepe and his family by visiting his record label at diybandits.bandcamp.com.
He will be releasing his own podcast soon at preparingforfreedom.org. We will announce when these episodes drop so stay tuned!
To get in touch with The Final Straw, for feedback or suggestions, you can follow us on all social media, we are @thefinalstrawradio on Instagram, @StrawFinal on Twitter, and The Final Straw Radio on Facebook. You can also email us at thefinalstrawradio@riseup.net or @protonmail.com, and send us letters at
PO Box 6004
Asheville NC
28816
. … . ..
Music for this episode by:
J Dilla – Y'all Ain't Ready (instrumental)
Ramsey Lewis Trio – The 'In' Crowd