Lorax B. Horne on BlueLeaks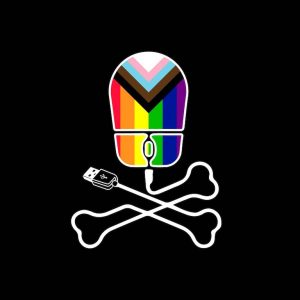 This week on The Final Straw, we present a conversation that I had with Lorax B. Horne, a non-binary writer and journalist from Canada, Ecuador and the United Kingdom who is currently the Editor-In-Chief of the data transparency collective, Distributed Denial of Secrets, or DDOSecrets. In June of this year, the collective released roughly 269 gigabytes of hacked information from 251 law enforcement agencies, dubbed BlueLeaks. The data comes from the shadowy hacker group, Anonymous, and was retrieved from Federal Fusion centers which facilitate information gathering and dissemination between high level agencies like the Department of Homeland Security, Department of Justice and the FBI with state and local law enforcement and are situated around the so-called United States.
For the hour, Lorax talks about the development of fusion centers, the contents of the #BlueLeaks trove, insights drawn by journalists who have used the data to cover things like far-right conspiracy theories entering law enforcement bulletins, their editing process, social media and governmental attempts to cover up the contents and the persecution of WikiLeaks' Julian Assange.
To check out a collection of the articles written about the BlueLeaks collected by Lorax, check out the article up on medium.com entitled "What is BlueLeaks". For some useful links to their work, you can check out our show notes at thefinalstrawradio.noblogs.org. To dig into the data itself and see other collections released by Distributed Denial of Secrets and other groups like Unicorn Riot, you can visit ddosecrets.com, see the #AssangeLeaks at AssangeLeaks.org, their Project Whispers is a searchable database of fascist discord logs at Whispers.DDOSecrets.com, and you can support DDOS with recurring payments at their OpenCollective.com page. You can also keep up on their work by following them on Mastadon, fedbook, Telegram, InstaGram and SubStack NewsLetter, many of which links and more show up on their Linktr.ee.
You can find Lorax's writing on MuckRack and follow them on twitter at @BBHorne.
Sean Swain
As a quick update on Sean Swain's situation, he's still stuck without phone or email access, but he appears to be getting his mail. This is a hard situation for a presidential candidate and surely some listeners have pull with the Federal Elections Commission to correct this injustice. A couple of ways to help out Sean from where you're at include contributing to the fundraiser set up to help raise legal funds for him or you can contact the Ohio Department of Rehabilitation and Corrections director Annette Chambers-Smith by calling:  614-387-0588
or writing to:
4545 Fisher Road, Suite D, Columbus, OH 43228
Sean'd probably appreciate you asking why Sean Swain (Ohio number A243205) is being denied access to jpay services, what happened to his hundreds of dollars of music and other items that didn't transfer over to him in Virginia and why his phone services are currently shut down.
New Episodes of "Live Like The World Is Dying"
The Final Straw is a proud member of the Channel Zero Network of anarchist podcasts. And here's a jingle from another member of CZN, Margaret Killjoy. We suggest listeners check out the recent practical episodes of 'Live Like The World is Dying', covering topics of how to treat gunshot wounds, good approaches to masking up against chemical agents, body armor, open source medical chemistry and a more…
. … . ..
Public Domain music for this episode:
Explosion – Vodovoz Music Productions