Support Jeremy Hammond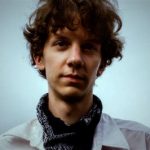 This week we are presenting two segments, first up is an interview done by Cypress – a new member of The Final Straw collective! – with Grace (they/them pronouns), who is doing support for anarchist prisoner Jeremy Hammond. From his support website, Hammond is "currently spending a decade in prison for allegedly disclosing information about the private intelligence firm (…) Stratfor, revealing that they had been spying on human rights defenders at the behest of corporations and governments. WikiLeaks published these files in partnership with 29 media organizations worldwide as the Global Intelligence Files."
Grace talks about Hammond's case and repressions he has been facing in prison, and also about resisting a summons for a grand jury and what support could look like for him given the uncertainties of his case at the moment, plus many more topics!
Shane McDonnell on Re-claiming Nietzsche
Second up, we have a talk by Shane McDonnell who is a vegan, political activist and supporter of the Workers Solidarity Movement from the Republic of Ireland. Shane gave this presentation, entitled "Friedrich Nietzsche: Emma Goldman's Honorary Anarchist & My Desire to Reclaim Him from the Right" at the 2019 North American Anarchist Studies Network Conference in Atlanta, GA.
. … . ..
>>> Regarding this week's segment from anarchist prisoner, Sean Swain: Sean's commentary today discusses his claim to the Organization of American States, filed in 2012. Sean was unaware of the OAS's response until he was moved to Virginia where the mailrooms no longer blocked this attempted correspondence. Sean's recorded testimony is up at SeanSwain.org. Content warning, Sean discusses sexual violence he suffered at the hands of Ohio officials.
. … . ..
To donate to Jeremy Hammond's fund, you can do so on freejeremy.net
For the most recent updates you can follow the Twitter account @FreeJeremyNet
To write to him, address letters to:
Jeremy Hammond
A0182888
William G. Truesdale Adult Detention Center
2001 Mill Road
Alexandria VA, 22314