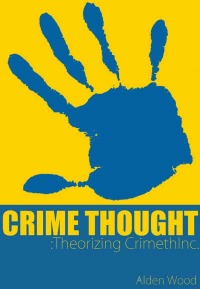 This week on the show we interview Bay Area author Alden Wood about his book "Crime Thought; Theorizing CrimethInc." published in 2012 by Little Black Cart.
In this interview we discuss the anarchist publishing project CrimethInc., which has been active and extremely prolific since the early 1990's. It serves as an entry point for many people who are just becoming acquainted with anarchism as a political ideology. We discuss CrimethInc.'s successes and shortcomings as a unified front of political analysis, as well as possible jumping off points for people interested in exploring anarchism further.
Check out the LBC page for the Alden Wood book at Little Black Cart
Also, take a look at Crimethinc's website where you can find articles, propaganda and their podcast.