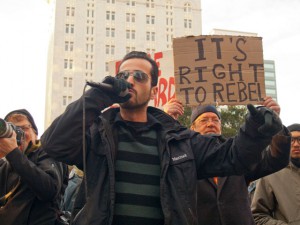 This week's show features a conversation Eddie Falcon. Eddie is a
Chicano veteran of Iraq and Afghanistan wars who organizes with Iraq Veterans Against The War performs revolutionary hip hop as Forty Thieves and is an anarchist.
Over the hour, Eddie lays down his experiences and views of class, race, patriarchy and militarism.