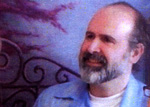 This week's show is about the case of two prisoners in Ohio. In 2011, the staff at Mansfield Correctional Institution (MANCI) became aware of a nascent guerilla sabotage movement starting among prisoners called the Army of the 12 Monkeys (A12M). A12M sabotage and organizing manual and propaganda began circulating among prisoners. Cells were searched in detail and James "BlackJack" Dzelajlija was found to have angry hiphop against prison he'd written and also a book on Ericco Malatesta, the long-dead Italian anarchist. Sean Swain, an outspoken anarchist prisoner and jailhouse lawyer at the same institution, was found to have an article he was writing criticizing the privatization of the prison system. Neither were found with A12M materials. As time passed, 2 other prisoners were accused and assented to membership in A12M and that Swain and Blackjack were unaffiliated. Ohio's prison court, however, disagreed. Now this movement has spread throughout multiple facilities in Ohio, such as Noble, Lake Eerie and Toledo.
This episode is a conversation with Blackjack and Sean Swain, both serving in high security at Youngstown (OSP), and also with Ben Turk of Redbird Prison Abolition and supporter of Sean Swain. We talk about Sean's activism and writing, how the A12M case has effected Sean & Blackjack, the targeting of anarchists within prisons and more.
http://seanswain.org for Sean's articles, posts, zines, comics and news on Blackjack, A12M as it relates to Sean and Blackjack and more!
http://www.redbirdprisonabolition.org for info on prisoners in Ohio and prison abolition.
Sean Swain 243-205
Ohio State Penitentiary
878 Coitsville-Hubbard Rd.
Youngstown, OH 44505
James Dzelajlija 530-144
Ohio State Penitentiary
878 Coitsville-Hubbard Rd.
Youngstown, OH 44505