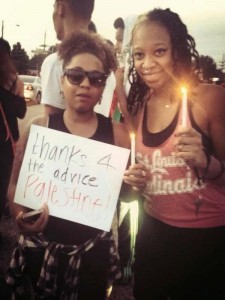 This episode features two conversations. The first is with Ben Turk, anarchist, playwrite and prison abolitionist. We chat briefly about the upcoming North American Anarchist Black Cross conference in Colorado, about what folks can expect if they go and how to support the event.
After that, a conversation with Alexander Abbasi. Alex is a Palestinian-American from Los Angeles, an activist in the BDS (that's boycott, divest and sanctions movement against the Israeli occupation of Palestine) and a student at Harvard's divinity school. We talk about decolonization, the uprisings in Ferguson, the struggle to liberate Palestine from the occupation by Israel and what solidarity and liberation might look like.
Initially, when I (Bursts) contacted Alex for this conversation I was attempting to suss out what anarchists in Palestine had to say about the siege of Gaza by Israel, the national question, what Anarchism looked like to them and what how that might differ from the U.S. context. That's a conversation I'm still looking to have. Alex was kind enough to have a conversation but it went in a different, albeit worthwhile direction as is clear when one listens to the questions that I ask. We hope that you enjoy it. The second half of it will be featured in an upcoming episode and will be linked here soon.