New York City Anarchist Black Cross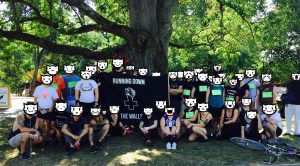 This week on the Final Straw, we air a conversation Bursts, me, I… hi… had with a member of New York City Anarchist Black Cross, heretofore known as nyc-abc. For a good portion of the hour we speak about this activists views on anarchist support for prisoners and long term liberation prisoners. We also talk about the work that NYC-ABC does including: prisoner-writing nights; the Running Down The Walls event coordinated with numerous folks on the outside and incarcerated comrades; their recently unvailed Project FANG ( with help from Sac Prisoner Support)which sets aside regular visitation funds for animal and earth liberation prisoners and their loved ones; their U.S. Political Prisoner graphic guide updated monthly; and more. You can find out more about NYC-ABC on their website at http://nycabc.wordpress.com, or find them on the various and insidious social media platforms out there.
For the last 10 minutes, here is a musical track to get you into the holiday spirit, and to beckon some much-needed rains in this area to put out the fires: Klarträumer, meaning Lucid Dream. This is Deluge from their album, Aether. Deluge is from Metz, Lorraine in France. More from them and other awesome dark and heavy music with good politics can be found at http://thedarkskiesaboveus.blogspot.com
Announcements
2016 Former Political Prisoner Panel pt2 Podcast
Also of note, in a few days we'll be releasing the second half of the Former Political Prisoner Panel from the 2016 North American Anarchist Black Cross conference in Denver. This year we heard from Sekuo Kombui, Daniel McGowan, Kazi Toure and John Tucker. To hear the first portion and check out brief bio's of these folks visit: https://thefinalstrawradio.noblogs.org/post/2016/11/13/naabc-former-political-prisoners-panel-2016-pt-1/
IWOC call for support for James Shelby
When you have a minute (literally, one minute) please call WMCC Prison Warden Sherie Korneman in Missouri at (816) 632-1390 and say, "I am calling to do a wellness check on James Shelby, prisoner number 41244, my friend told me his life is in danger to medical negligence. If he was not sent back to the hospital after November 14th, he needs to be taken immediately."
Again, that name and number is Warden Sherie Korneman at (816) 632-1390.
#NoDAPL: Standing Rock camp threatened with eviction
As many of you have probabaly heard, the Standing Rock camp for resisting the Dakota Access pipeline has recently been issued an eviction notice to take effect on December 5th (though they are *generously* granting people a so called "free speech zone" well away from the camp and sacred lands). Updates from the camp have been flying out fast in recent weeks, most notably having to do with the police and army's use of force essentially being tantamount to torture and brutality. In the wake of the eviction notice, there had been a call from standing rock for a broadening of tactics for people wanting to stand in solidarity with water protectors. To that end, there is a collection of names and addresses of people directly related to the Dakota access pipeline which you can use as you see fit; the authors of the peice are very clear to state that they do not endorse so called "illegal activity, but that the list is for education and outreach purposes only". However, I think that it is also safe to say that people should use their discretions when coming up with any actions they would like to see happen.
You can see this full article, plus the list of names and addresses, check out: https://itsgoingdown.org/nodapl-indigenous-land-defense-strategic-solidarity-pressuring-power-capital/
Portland organizing
Please help to build Portland's movement total and collective liberation! Please donate now! Many people have been outraged by the election, Standing Rock, Prison Industrial Complex, white supremacy and capitalism in general. We are all fed up and need to take a stand. The left movement in general is grossly underfunded and inhibits our ability to control the narrative with social media and of course trumping the corporate media. Many activists are getting arrested and charged for all kinds of things. We need to keep our communities safe.
However the movement needs funds to actually move forward and fix this whole system and not because it's broken! It's because we need to build something new! Not fix broken things. It was never a broken system and was meant to do exactly what it was doing! Please help!
Help spread the word!
you can donate here: https://www.gofundme.com/support-fund-antitrump-activists