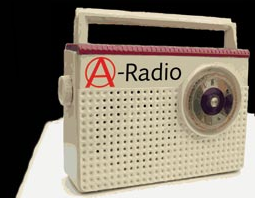 This week, The Final Straw is featuring two segments from Anarchistisches Radio Berlin. Our friends at ARB recently conducted an interview with 3 members of the athens-based group of libertarian communists about the election of the leftist Syriza party in Greece, giving a anti-authoritarian and anti-capitalist perspectives on what they've seen from Syriza and what they expect in the future.
After that ARB talked to members of the Slovenian radio collective, Crna Luknja, as well as Radio Libertaire from Paris and Vrje Bond of the Netherlands about upcoming anarchist bookfaires, the Pinksterlanddagen Camp, the imminent anarchist radio conference in Slovenia and more! Check out the work of A-Radio Berlin at aradio.blogsport.de
After those interviews we'll hear some recent neo-crust from Russia, some recent death rock from France, punk from the U.S. and more.