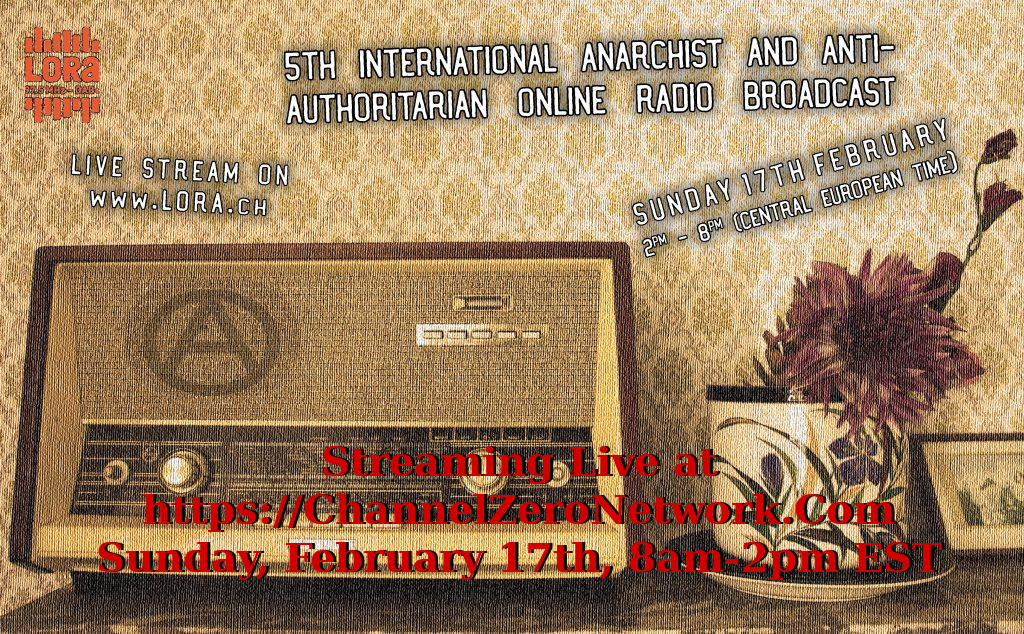 Tomorrow, from 8am to 2pm EST, the International A-Radio Gathering participants, the folks who bring you the monthly B(A)DNews: Angry Voices From Around The World podcast will be producing 6 hours of live broadcast, featuring updates from Rojava, Turtle Island, occupied Mapuche territory in so-called Chile, Russia, Europe and more!
To see the finalized schedule, check out http://lora.ice.infomaniak.ch/lora
We at the Channel Zero Network will be relaying the broadcast via https://channelzeronetwork.com as well. There's even a CZN player up at https://itsgoingdown.org!
Check it out!