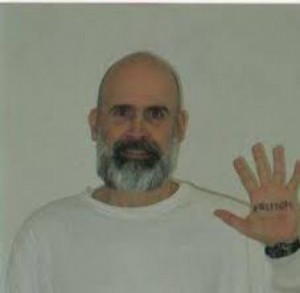 On April 6th of 2014, anarchist prisoner Sean Swain, who's been kind enough to allow us to present his audio commentaries (available at http://www.seanswain.org) had his access to phone calls and email shut down by JPay corporation (which facilitates financial transactions between prisoners and their families and other corporations while skimming profit and also saving and mining the private user data) alongside of Global Tel* Link. This comes just after Sean was able to engage a new lawyer, Richard Kerger, who's done work on the Lucasville Uprising death row prisoners.
This episode, we speak to Ben Turk, a supporter of Sean's about new updates in Sean's case, his silencing and how folks can help pressure the state to give Sean back his access to phones and email.
Prior to that interview, however, a special guest reads a script from Sean for this week's "You Are The Resistance". Take a listen, or find it later at archive.org as youaretheresistance04132014 alongside the past segments for download or streaming.
Ben then tells us about his efforts, via Insurgent Theatre, to print a compendium of the plays he's written and his upcoming tour of the play BADGE (formerly known Know Your Enemies and prior to that as ACAB), where Ben play's the part of Officer Friendly, a community liaison officer who slowly realizes that, in fact, all cops are bastards. This play will be touring with D. Jones' film "The Shadow of Lucasville" around numerous parts of the U.S. and Canada. Check out the play intro and the preview of the film at http://www.insurgenttheatre.org
Ben also suggests taking a moment to call the current Prison Director, Gary Mohr at 614-752-1677 and requesting that Sean Swain be given back access to his email and phone communications so that he can resume more direct contact with lawyer, Rick Kerger.
If you care to apply pressure to Global Tel Link, which controls the private-side of the ability of prisoners and outsiders to communicate via email and phone, Sean says they are headquartered in Reston, VA and has offices in: Houston, TX, Sacramento, CA; Altoon, PA; & Mobile, AL. http://www.gtl.net
More on JPay can be found at https://en.wikipedia.org/wiki/JPay
The last half of this episode features the first track from new album by the Baton Rouge anarchist metal project, Thou. The album's called Heathen and the track is called Free Will. Next up, we hear the track IV from the album Descent of Man by Vestiges.
Playlist available here