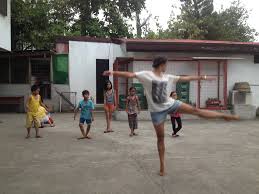 This week we spoke with members of Maharlika Integral Emergence, a collective in Davao. Davao is a large city in the south east of the archipelago of Maharlika, also known as The Philippines. We talk for the hour on the emergence of anarchism in this country, anti-colonial indigenous struggle, anarcho-punk, eco-resistance, green and post-anarchism, permaculture, anti-extraction and land struggles and more. Maharlika Integral Emergence is a collective in Davao working with communities to promote self-care, explore autonomy, build alternatives to the deadly duo of State and Capital and it's ecocidal path. We apologize for the quality of the audio, at times it becomes difficult to hear the collective members due to tech issues. Check out ashevillefm.org/the-final-staw to find the blog entry for this episode which includes hyperlinks to some of the projects and publications coming out of Maharlika. For instance, here's a pdf about projects that that MIE are involved in.
Documentation of anarchistic events around Davao from 2013-2014:
https://unitedmedianetwork.files.wordpress.com/2014/03/ku-umnet-2013-2014.pdf
And from this year: https://unitedmedianetwork.files.wordpress.com/2015/02/mie-updates-2014-2015.pdf
Also, a link to UMNET Eco-Defense Project: https://unitedmedianetwork.wordpress.com/
A link to the publication of the UNDANGON ANG MINA NETWORK: https://unitedmedianetwork.wordpress.com/eco-defense-journal/
Their translation of CrimethInc's "To Change Everything": https://vimeo.com/116975802
But first, a couple of announcements. If you're in the Asheville area, we'd like to remind you that tonight, Sunday the 12th at 5pm is the grande-opening of Firestorm Cafe & Books at it's new location at 610 Haywood Road at the intersection of Haywood Rd & State St in West Asheville. From their facebook event:
"It's been sixteen months since we closed our doors at 48Commerce Street… We're ready to start the next chapter! Join our seven year old workers co-operative for a day long celebration, featuring free coffee and other give-aways plus a 5pm local author showcase!
Located directly across State Street from Sunny Point Cafe, our new store features a unique selection of books for young folks and adults alike. Curious readers will find not only the rich assortment of titles on gardening, green living and political radicalism, for which our co-op is already known, but also an expanded inventory of children's books, classics and speculative fiction."
More at http://firestorm.coop
Relatedly, there's a squatted anarchist social and community space working around some of the same causes as MIE. The space is called Feral Crust and in Manila operate a squatted infoshop, school and garden in a small squatted neighborhood. To contact them for more questions, drop them a line at feralcrust(aaat)riseup(dot) net
We'd also like to mention that AshevilleFM is currently at the Big Crafty Festival in Asheville from noon-6pm today, come check out the booth and sign up to be a volunteer!
Also an update on the occupation at the Che Cafe on the campus of the University of California at San Diego:
"On JULY 15 at 2 PM there will be a meeting with UCSD Chancellor Khosla.
For the FIRST TIME, representatives of the Che Cafe Collective and CCSN will meet with Khosla to see if he will call off the eviction. Che supporters are calling for a big crowd to rally outside the meeting. It's requested that you come if you can and spread the word! Directions to Office of the Chancellor at www-act.ucsd.edu/maps/ enter search for "Office of the Chancellor". Address is University Center 107, and it's located facing the UCSD Town Square just south and west of Price Center."
We here at The Final Straw are soliciting sticker/poster/logo design to provide fascinating swag for our listeners! The design must include our web address, show name & imagery reflecting the nature of the radio show. Chosen artists will receive gifts of t-shirts and other anarchy goodies. You can email your designs in pdf form to bursts(attt)ashevillefm(ddot)org or a physical copy can be sent to:
The Final Straw
c/o AshevilleFM
864 Haywood Rd,
Asheville, NC 28806
A reminder: The Klu Klux Klan has called for a rally at the steps of the state capitol of South Carolina in Colombia on Saturday the 18th at 3pm. Folks are planning a counter-demonstration on the day to make it known that these jokers are not welcome in the streets. Check out http://columbiascdemocallout.tumblr.com/ for more info, or follow them on their twitter handle, @antiracistSC. From their site:
"On Saturday, July 18th, the Loyal White Knights of the Ku Klux Klan will assemble on the statehouse grounds in Columbia, SC. And we will confront them.

This rally is part of a recent wave of anti-Black terror, from the Charleston massacre to the arson of Black churches, that has strategically sought to build upon a white racist backlash against the #BlackLivesMatter, anti-police uprisings of the past year.

We call upon all those who can #BlackLivesMatter activists, community organizers, anti-racists, anarchists and other radicals, and anyone else furious with racism and the police—to converge on Columbia, confront the Klan, and defy their message of white supremacy. History has shown—from the armed standoff against a lynch mob in Columbia, TN, in 1946 to the 1958 Battle of Hayes Pond, from the Deacons for Defense to the armed defiance of Monroe, NC's NAACP chapter, from the 1979 Greensboro Massacre to the 1997 confrontation with the Klan in downtown Asheville, NC—that we must oppose white supremacist organizing actively and physically, in our streets and neighborhoods.

The KKK is only a small group, whose ability to inflict racist violence actually pales in comparison to that of structures of oppression like the police, the economy, and the state. But the sentiment that groups like the KKK hold runs deep through the currents of whiteness in this country, and is a major obstacle to our struggles against these larger structures. Explicit manifestations of white supremacy like the Klan are one way that the state will seek to contain the #BlackLivesMatter organizing and anti-police riots of the last year; at this historic juncture, a large Klan rally in the South cannot go unchallenged.

Bring banners, bring a friend, and bring your anger and rage against the white supremacy that courses through the veins of this society. See you in Columbia."
Along the lines of last week's announcement of great audio projects to check out outside of asheville, I'd suggest folks interested in a fantastic North American prison related show give a listen to The Prison Radio Show on CKUT, out of McGill University in Montreal. The show airs on the second Thursday of every month between 5-6 pm CST as part of CKUT News's Off The Hour & the fourth Friday of every month between 11am and 12pm CST. More at http://prisonradioshow.wordpress.com
Also for a great look at audio anarchy in the Philippines – and to see what this week's guests typically work on – you can check out the pirate radio station RADYO ITIM at https://radyoitim.wordpress.com/, or at 107.9FM if you are listening in Davao.
Out of Middleton, Connecticut & Wesleyan University, WESU hosts a show called Anarchy On Air, a student anarchist collective radio show featuring interviews, panels, action updates and more. This show was formerly incarnated as The Horizontal Power Hour. This show More can be found at http://anarchyonairwesu.tumblr.com/ and it can be heard 2nd/4th Tuesdays 4:00-4:55 pm EST
Anarcho-primitivist & philosopher John Zerzan cohosts the weekly, years running, hour-long radio show Anarchy Radio on 88.1 KWVA at the University of Oregon, Eugene. Check out archives of the show at http://johnzerzan.net/radio to hear him and cohosts discuss recent news around technology, school shootings, alienation, ecological destruction and ideas. The show airs Tuesday's at 7pm PST and express your views by calling 541-346-0645 during the live broadcast.