Antifascist Music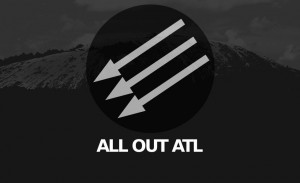 This week we thought we'd bring you some new releases from a few sources for anarchist metal and punk from around the world. All the projects featured here can be found on bandcamp.com, or you can go to the specific blogs http://r-a-b-m.blogspot.com, http://crustwithstrings.blogspot.com, or http://thedarkskiesaboveus.blogspot.com/ to see more projects like these.
Announcements
Stone Mountain Resistance
But first, an announcement from Georgia:
As of around 20 hours ago, the cops have arrested at least 9 anti-racist protesters who went out to resist the KKK at Stone Mountain in Georgia. By all accounts, it seems like the protests were a definite win for anti-racists and anti-fascists, but as usual we still have to contend with police repression. Hopefully we will have more of a report for you about this event in coming weeks. Support folks for those who were arrested are working hard to get them free, but they desperately need funds for bail. If you can, please contribute by following this link:
https://actionnetwork.org/fundraising/legal-support-for-anti-kkk-protesters
Zine Fest
The Asheville Zine Fest will take place Sunday May 1st, 2016 from 11-4pm at the Grey Eagle in the River Arts District, Asheville, NC. Makers of zines, minicomics and small press from around the region will be in attendance to sell, trade & show off their works. The festival is free and open to the public. Come shop independent works of literature, politics, strangeness, art, and all kinds of unique publications. The Grey Eagle is at 185 Clingman Avenue, in Asheville.
Nationwide Prison Strike
If you, dear listeners aren't in Seattle or some other urban center planning a stellar May Day for this year, a suggestion is going around that people plug in to the site supportprisonerresistance.noblogs.org where you can find ideas and materials for distribution where you live and work to support the prisoner hunger strikes ongoing throughout Texas and Alabama and try to build dialogue and solidarity towards the September nationwide prisoner strike on the 45th anniversary of the Attica Prisoner uprising. Alongside prisoners in AL and TX, incarcerated folks in Michigan are planning to begin a food protest and hunger strikes are slated to begin in Louisiana.