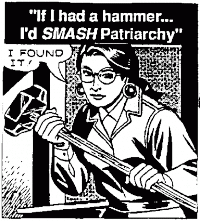 This week features a conversation with J. Rogue and Abbey Volcano, contributors to the 3rd Edition of "Quiet Rumors: An Anarcha-Feminist Reader" and contributors to and editors of the 2012 book, "Queering Anarchism", both published by AK Press.
Firstly, though, a few announcements about the speaking tour on the East Coast of 3 Greek Antifa which'll be coming to Eastern/Central NC on March 17, the March 30th anti-Klan rally planned for Memphis, TN, and the repression facing Lorenzo Komboa Ervin in TN due to his organizing work around this and police brutality.
The conversation flows from an intro to Anarcha-Feminism and what differs with and what's common with other forms of Feminism, gender in Communization Problematic, Transfeminism, Intersectionality, Queer, BDSM and the placement of this year's Bay Area Anarchist Bookfair in a community center owned by Kink.com, and anti-capitalist analyses of sex work.
The playlist can be found here