EF! MAD Camp with Mango and Marin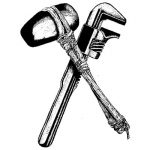 This week we are very pleased to present an interview with Mango and Marin, who are mental healthcare workers based in New York City. We are going to get into a lot of topics, including anarchist critiques of psychiatry, ways that anarchists can be comrades with people who have survived the psych industry, and the Earth First MAD Camp. Shoutout to Jayden for setting up this interview!
We had to cut a bunch out of the broadcast version of this interview but check out the podcast up on our website and streaming on all the apps, for much more information about how to access open dialogue style therapy and tips on how to start a MAD Camp. Also you can check out our blog for a list of further reading material from our guests, again at our website.
Links for further reading from our guests:
The Self and Those Who Tend It
2018 Protest of the APA in NYC
Outside Mental Health, Will Hall (free book download)
Withdrawal Project – Laura Delano
National Association for Rights Protection and Advocacy
International Society for Psychological and Social Approaches to Psychosis
Association for Psychoanalysis of Culture and Society
Drug-Centered Model – Joanna Moncrieff
Announcements
Prison Strike protest in Raleigh
On Monday, October 1st at 8am sharp in Raliegh, NC, there'll be a protest at the North Carolina Department of Public Services, which oversees prisons in the state demanding the release of prisoners from solitary confinement accused of participating in the non-violence 2018 Nationwide Prison Strike and as a reminder that people are paying attention. The DPS can be found at 831 W Morgan St in Raleigh. This jumps off a week of activity state-wide to support prisoners on the inside as a follow up to the 2018 Prison Strike.
AVL Blue Ridge ABC events this week
For folks in the Asheville area, this week will have two Blue Ridge ABC events y'all should consider taking part in. On Friday, October 5th, there'll be a showing of the latest Trouble by sub.Media about Hip Hop as Resistance from 6:30-8 and will be followed by a discussion. Two days later on Sunday, October 7th at 5pm, BRABC will also be putting on a letter writing to reach out to political prisoners whose birthdays come up this month as well as prisoners in NC facing repression for alleged participation in the Nationwide Work Strike.
Podcast recommendation!
If you want to hear a great, recent podcast on the repression since the #PrisonStrike, check out the September 21st episode of Kiteline Radio. Kiteline is a weekly radio show that covers prison from inside and outside, and is a member of the Channel Zero Network of Anarchist podcasts. We're excited to announce the addition of Rebel Steps to CZN.
. … . ..
** Correction on the song announce, the first track heard was "Ghost of a Chance" by Danny Dolinger from the 1997 cassette, "Rome Wasn't Burnt In A Day" out from Barnstorm Music**
Playlist here.