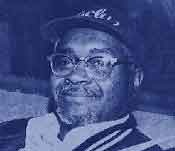 Memphis, TN, is heating up! This year will be the first observance of the International Day of Action Against Police Brutality on March 15th, organized in part by Black Autonomy CopWatch. Also, on March 30th, the KKK will be holding a rally against the city's decision to rename the park housing the body of Nathan Bedford Forrest, a confederate General and founder of the KKK. Memphis also plans to rename 2 other Confederate parks in the city, not only forrest park. Counter-demonstrations are planned by Anti-Racist Action and other American antifascists.
It should not surprise folx that one of the people working so hard to organize against police brutality and challenge white supremacists is Tennessee's own Lorenzo Kom'boa Ervin. Mr. Kom'boa Ervin is a former black panther, an author, a former political prisoner and a Black Autonomist.
The show also features an update from the Tinley Park 5 website on the status of the antifa prisoners.
The Playlist can be found here